Girls Group 2023 In-Person Annual Fundraiser
Saturday, November 11, 2023
10:00 AM – 12:00 PM ET
Washtenaw Community College
Morris Lawrence Building
4800 E. Huron River Dr., Ann Arbor, MI 48105
We look forward to seeing you at Washtenaw Community College!
Can't join us for the live event? Please register to join the virtual event at 2 PM!
Support the Legacy of Young Women
Become a Girls Group Sponsor:
Donations of $1,000 or more (during the course of the year) are gratefully counted toward sponsorship of our Annual Fundraiser, where you will receive special recognition.
Consider Joining Our Grand Circles of Giving:
Grand Circles of Giving is Girls Group's recurring monthly giving program.
How Girls Group Changes Lives Forever:
Long-term relationships
Focus on root causes of poverty and inequity
Equal attention on academic readiness and social-emotional support
Strength-based, youth-driven curriculum

Email [email protected] with questions.
Celebrating 20 Years of Changing Lives
Girls Group focuses on the needs and voices of participants and families, while planning for the organization's future. Please join us as we celebrate 20 years of growth, joy, and changing lives!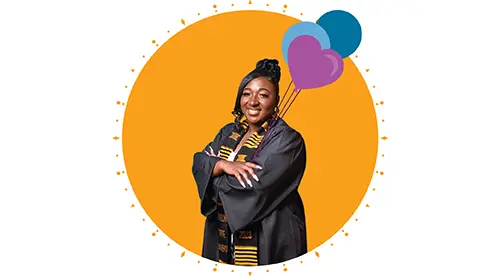 Meet Featured Speaker Cherie (Girls Group Participant):
"I've made it this far and made the Dean's and President's Lists each year because Girls Group has given me a chance and continues to support me through college. Girls Group mentors, staff, and donors give girls like me the opportunity to go to college and graduate."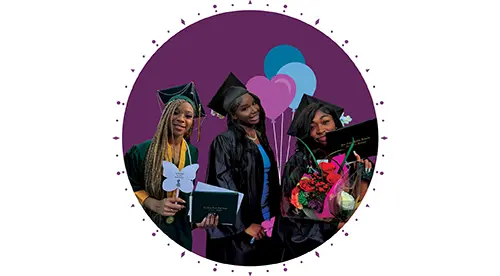 Girls Group:
Works with girls as early as 6th grade, and builds lasting relationships through college and career.
Facilitates 26 weekly in-school middle and high school programs. (As well as College & Career Prep, Weekends, Summer, and Family Engagement!)
Helps to ensure students stay in school, grow academically, and graduate. (100% of students actively engaged with Girls Group graduate from high school!)
Advocates to change the narrative on generational poverty through:

High school graduation
College attendance and graduation, or initiating a career journey
Social-emotional growth, financial education, and career development
We are proud of our 260 high school graduates! And 80 college degrees earned! (And counting!) We are grateful to work closely with families and schools.
Participants Served